Braving through pain isn't really bravery.
If you are battling chronic pain on a daily basis, take the Reset Self-Assessment Test now and let our health experts offer a personalized health solution.
Relief. Revive. Restore. Reset.
Combat body pain management with long-term healing solutions.
Our philosophy of resetting body pain revolves around relieving pain from your body using our range of naturally enhanced, nano-tech based herbal pain relief products such as gels, emulsions, sprays and tablets that are designed to revive vitality and ultimately restores happiness in your life. So, don't let any pain or stiffness get in the way of conquering your dreams.
The science of nanotechnology.
The power of natural oils.
Non-greasy. Non-irritant. Fast-absorbing. These unique essential oils
penetrate skin deep to restore every activity that keeps you on the go.
RELIEF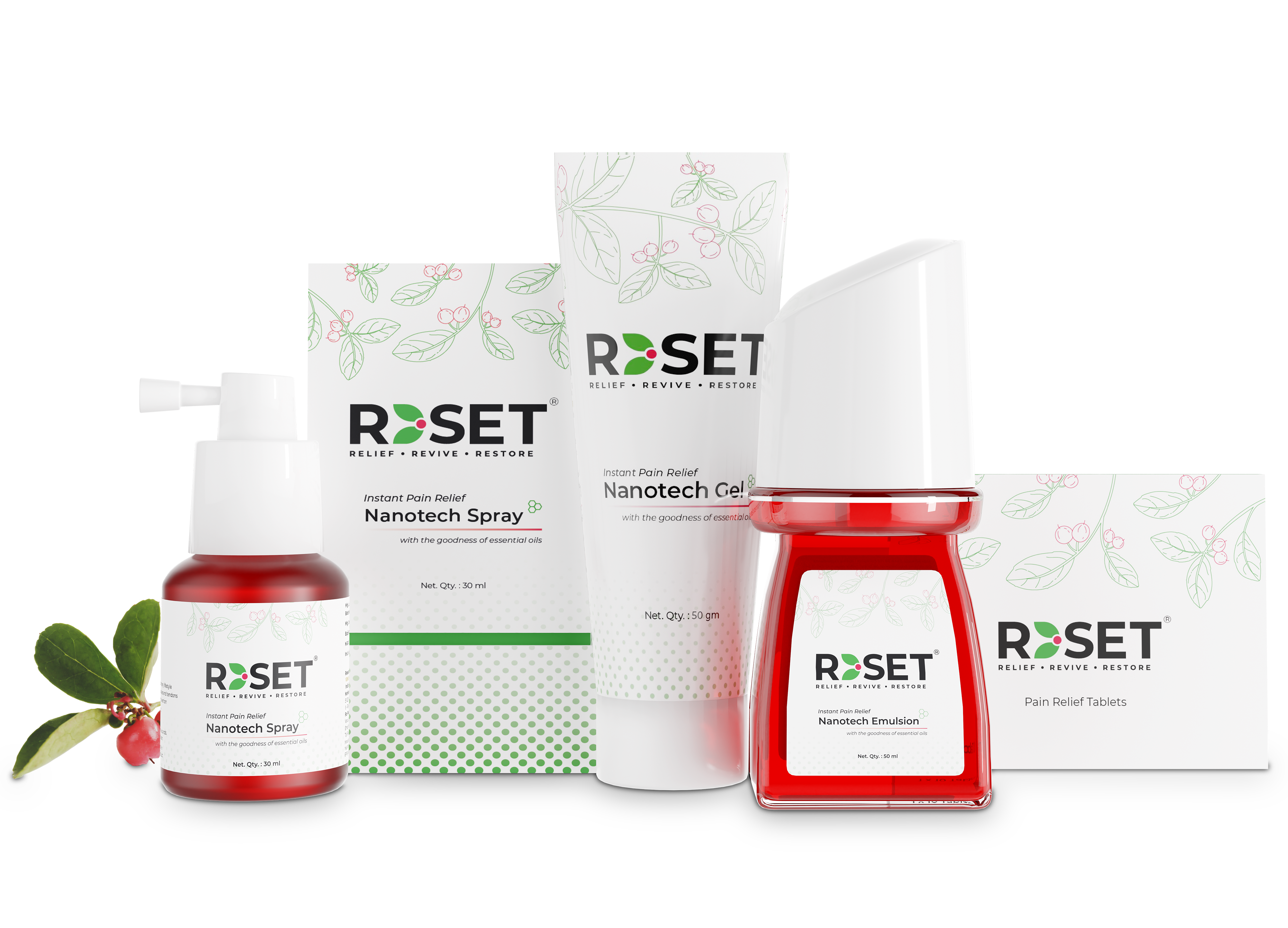 Shop Now
Overcome pain and get set to take charge
Find remedies, pain-relief tips, and better lifestyle information in our insights section.
Talk to us about your current pain
Reset is all natural which makes it safe even for the pregnant ladies. It has no artificial colours, no preservatives. So, I will definitely recommend to my patients
Dr. Prabhjot Aneja
Director, Physiotherapy
Our customers love what we do
I am practicing since 2009 and since that time I have used many
emulsions, gels in my OPD and I have also suggested those to
my patients. But Reset is different, why I feel is different
because it has a nanotechnology, so it makes it more
permeable and its action is very fast
Dr. Prabhjot Aneja
Director, Physiotherapy